Quantrell Collision & Repair Shop Louisville, KY
---
It's your worst nightmare come true. You've been rear-ended and don't know where to begin or where to go for repairs. You're in an unfamiliar part of town, and when it comes to collision centers, you don't know where to begin. Well, if you're reading this… you're in luck! The Quantrell Cadillac Collision Center is your friendly neighborhood Cadillac body shop providing high-quality collision repair services and auto body repair in the Louisville, KY, area as well as for the surrounding areas of Georgetown and Frankfort.
Our service experts are standing by, ready to assist whenever you need them, and our team of certified technicians won't miss a single detail. We've made it easier than ever to get in touch with us concerning all of your car repair needs, so feel free to give us a call, schedule with us online, or just walk in, and we'll take care of the rest. It's really that easy!
Certified Technicians Here To Help

---
When deciding on an auto body shop near Louisville, we want Quantrell Cadillac to be the first thing to come to mind, and we'll tell you why. We want you to rest easy knowing our certified technicians have years of thorough training to ensure they understand the crucial and often sensitive aspects of auto body repair. We take our time to assess the condition of the subject vehicle in order to ensure we make the necessary repairs without compromising the car itself.
Gone are the days of uncertainty and the "maybe it's this, maybe it's that" scenarios because, at Quantrell Cadillac, we're here to answer all the questions you may have about your vehicle. We believe in being fully transparent with our repair process, so no question is ever too difficult to answer. These are just some of the benefits of our auto repair service; keep reading to find out more.
Available Services & Diagnostics

---
Whether the damage sustained to your vehicle is minimal or extensive, our certified technicians are equipped with the knowledge and expertise to tackle any issue with efficiency. However, efficiency and standards go hand in hand, which is why our technicians always make sure any repairs we perform meet your standards as well as ours at Quantrell Cadillac. We'll get your car repaired as quickly as possible, and if we don't have the parts, we'll get them shipped to us at no expense to you. Quantrell Cadillac offers a vast multitude of auto body repair services, which include but are not limited to:
Paint Chip Repair
Bumper Repair
Custom Paint Work
Car Frame Repair
Rim and Wheel Repair
Windshield Replacement
In addition to the listed above, we also offer a variety of other services and diagnostics to assess the unique needs of your vehicle. At Quantrell Cadillac, we'll ensure that only the most thorough of repairs for your vehicle take place, and we will communicate with you every step of the way.
Schedule an Appointment Today

---
When you decide to make Quantrell Cadillac of Louisville your Kentucky Collision Center of choice, you're not only making an investment in your car repair, but you're also gaining access to a family who is ready to assist you with all your automotive needs. Whether it's a small dent or a cracked bumper, a bent wheel or a damaged frame, we're here to help and make it easier for you to get back on the road again. Schedule a free estimate today and let's get you back on the road. No more nightmares, no more long waits, and no more hassle. Long after we exceed your expectations in collision repair, we hope you'll keep in touch and always remember that we're here for you!
Dealership Info
Mon - Fri

8:00 AM - 6:00 PM




Sat

8:00 AM - 3:00 PM




Sun

Closed
Mon - Fri

8:00 AM - 6:00 PM




Sat

8:00 AM - 3:00 PM




Sun

Closed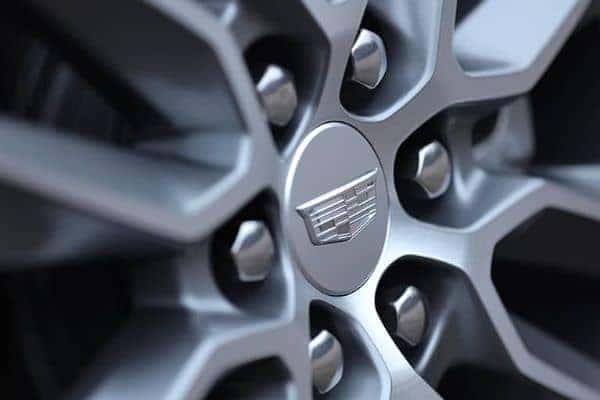 Genuine GM Parts

---
In addition to all of this, you can count on our technicians to replace all damaged parts with genuine GM parts. Doing this ensures that the components that we put into your car were designed to be there and contribute to the proficiency of your vehicle's overall performance. If we don't have the part you need, we'll be able to order it to get it here as soon as possible.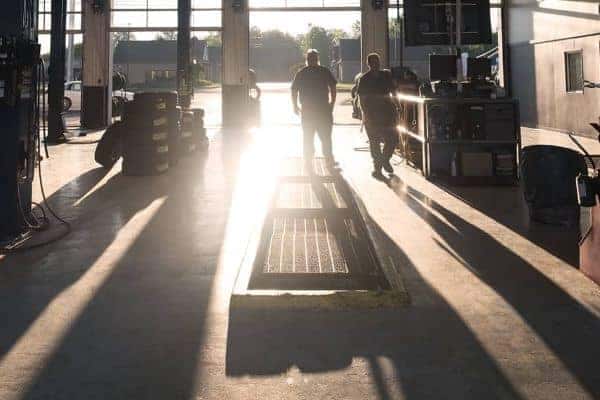 Schedule Your Appointment with Our Collision Center Today

---
You've just had a sneak peek of the sort of things we're fully equipped to do for you over in the collision center. If you find yourself in a collision and are in need of some repairs, you can count on us to take care of those for you, whether they're big or small.
Drivers who live or work near Lexington, Georgetown, or Frankfort can contact Quantrell Cadillac to schedule an appointment with our collision center for a time that's most convenient for you.
Get Directions To Our Dealership