VIEW DISCLAIMER
HIDE DISCLAIMER
Simulated vehicle shown throughout. Actual production model will vary. Initial availability first half of 2022.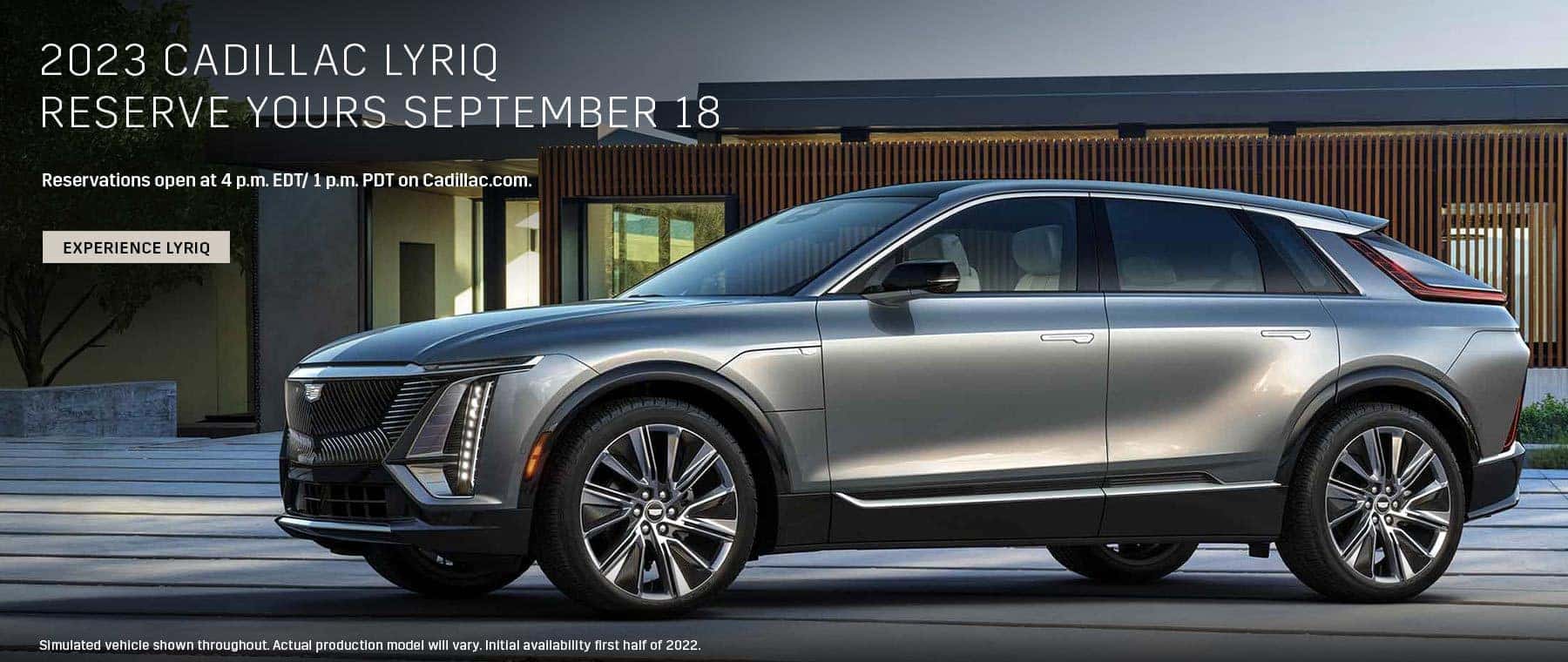 VIEW DISCLAIMER
HIDE DISCLAIMER
1. Monthly payment is $14.27 for every $1,000 financed. Average example down payment is 14.0%. Some customers may not qualify. Not available with lease and some other offers. Take new retail delivery by 9/30/21. 2. Not available with lease and some other offers. Take new retail delivery by 9/30/21.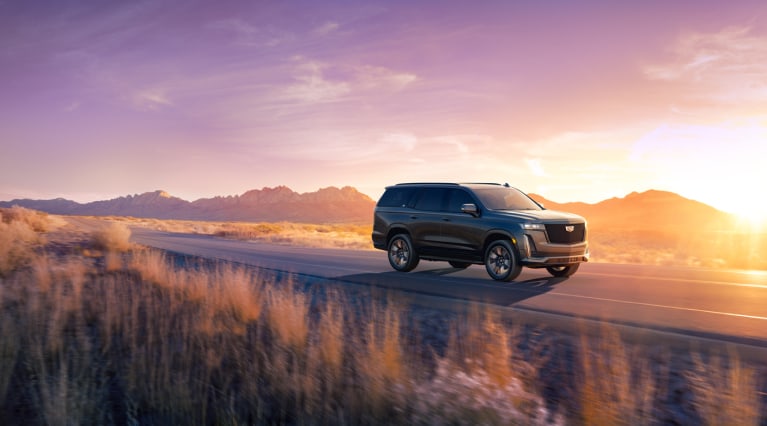 Certified Pre-Owned
Get a pre-owned vehicle that's inspected and warrantied.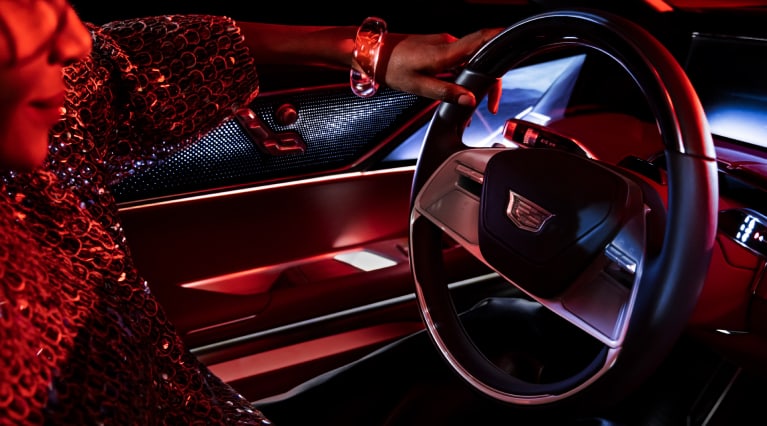 Get Approved
Apply online using our quick credit application to get started.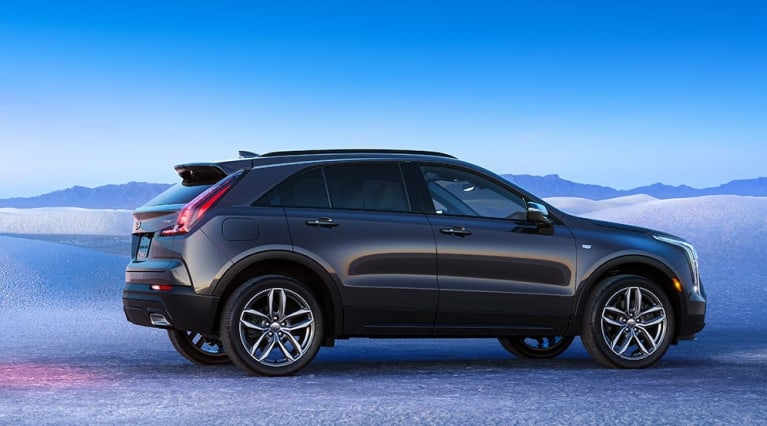 Value Trade-In
Get an online quote from Quantrell Cadillac, Inc. for your pre-owned vehicle.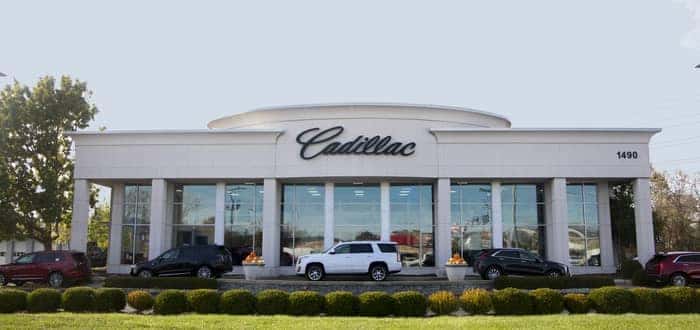 We Welcome You To Your Cadillac Dealership In Lexington Near Louisville, KY
We are a Cadillac dealer in Lexington serving Louisville, KY, who is committed to assisting our customers. We desire to find them the right vehicle with the correct features that fit their needs, which could be a 2021 Cadillac XT4 for sale.
As you walk through our doors at Quantrell Cadillac, we want you to feel welcome and at home. We have been family-owned and operated since 1967 and continually provide exceptional offers and opportunities for those who come to us for their next car, such as the 2021 Cadillac Escalade for sale.
We have both new and pre-owned Cadillac vehicles for you to browse. Whether you are in the market for a luxury midsize SUV like the 2021 Cadillac XT6 for sale or a sedan, we have them in stock for you to experience first-hand.
Ready to test-drive a new 2021 Cadillac XT5 for sale at our Cadillac dealer near Louisville or schedule your vehicle for service with one of our certified technicians? Call us today at Quantrell Cadillac and put yourself in the premium Cadillac model that you deserve.
Schedule With Our Service Center
Is your precious Cadillac vehicle ready for its regularly scheduled maintenance or in dire need of repair? Either way, our service technicians at our Cadillac dealer near Louisville are happy to help by putting their expertise to work.
We offer everything from your typical oil change to more advanced services, including the installation of new parts. You can count on us to repair your car with factory parts and high-quality fluids that will keep your car running at its best for many years to come.
Worried about the price? Don't be. We have several special offers available to help you keep more money in your pocket to spend while out and about enjoying your luxurious car.
Explore the Cadillac Lyriq Electric SUV
One car you should be looking forward to is the 2023 Cadillac Lyriq, an upcoming electric SUV. It will become available early in 2022, but it is the future of Cadillac cars, and our dealership.
When you compare the Tesla Model X vs. Cadillac Lyriq, you will notice the difference in luxury additions and the similar range values. It will be the electric SUV for the ages between its performance and integrative design that is indicative of a premium model.
Cadillac Lease Deals
If you want an alternative to buying your next vehicle, you can always check out our Cadillac leasing offers at our Cadillac dealer near Louisville. We have a large Cadillac inventory full of lease deals for you to choose from, including:
Cadillac Escalade lease deals
Cadillac XT4 lease deals
Cadillac XT6 lease deals
Cadillac CT5 lease deals
So why should you lease instead of buy? As a car dealer in KY, we have seen it all. If you want the newest luxury features for an optimal price, a lease is the way to go.
Your monthly payment will most likely be lower, and you may even be able to get away with a smaller down payment as well. It will also reduce the cost of maintenance because your leased vehicle has warranty protection for all significant issues that may arise. Not to mention, no more negative equity when you decide that it's time to trade up to the newest model.
When you visit our Cadillac dealer near Louisville, you will receive all of these perks and more. We will give you all of the facts and walk you through the entire process one step at a time.
What are you waiting for? Call us today and learn about all of our available lease options. Drive off the lot today in a new vehicle that gives you confidence every time you hit the road.
Drive a New Or Used Car for Sale Today at Quantrell Cadillac
Can you already see yourself in a new Cadillac Escalade? What about a new Cadillac Lyriq SUV?
No matter what you decide, our team here at Quantrell Cadillac is ready to serve you. Our Cadillac dealership is prepared for every situation and can provide you with competitive offers.
You won't be disappointed by what you find at our Cadillac dealer near Louisville, as each Cadillac vehicles' comfort and grandeur will make you fall head-over-heels in love with driving all over again. Don't wait; stop by Quantrell Cadillac today to test-drive the Cadillac model you have always dreamed of owning.
Contact Us
Our Reviews
Excellent service and wonderful staff, very helpful in every way possible. Kept us updated on everything
Looking for Me Agge, he sold me a beautiful car and I would like to thank him for all the time and hard work he did for me. Thanks Mrs Cole
This dealership literally saved our Volvo experience. We had a horrible experience in Louisville and after 20 years of driving a Volvo, we were ready to switch cars because of it. Bob P. was kind, respectful, and listened exceptionally well to us and to what our needs/concerns were. His work rescued Volvo for us and we couldn't be happier with our new car. We'll be back for service and highly recommend this dealership.
Great staff, first class treatment. Very accommodating. Convenient location. Friendly, prompt and clean! Fast service. Good communications. Best Cadillac dealer ever! Their people make the difference!
I dealt with this dealership for parts for my daughter's Saab and for the purchase of a new-used Saab Convertible which I am still driving (purchased in 2012). I cannot say enough GOOD THINGS about how I was treated, and how fair the price and third-party warranty that was honored worked out, and the paper title work, etc. They were more than fair with the trade in on my Volvo convertible. I drove all the way from Minnesota for the car deal, and one other time I/we dealt with another dealer out of Louisville, KY to buy another Saab and that was the most horrid, adversarial experience--but at the time few like-new Saabs were left out there as that was a year later. I might add that normally, one hates to have to deal with car dealership agents, and especially for women, even "professionals," but I was treated like GOLD and it was the single BEST car dealer transaction on a used car that I ever had, and they did a good job the year before when we were getting parts for another Saab.
My husband and I had one of the best car-buying experiences we've ever had buying our SRX. Ken Dawkins assisted us and he was wonderful to work with. He is very knowledgeable and extremely courteous. Everyone we dealt with during our purchase was very thorough and pleasant. While we have not yet dealt with the service department, we are sure they will be as easy to work with. We will definitely recommend Quantrell Cadillac and Mr. Dawkins to others.
Our dealing with Quantrell and in particular Ken Dawkins was outstanding. Ken went above and beyond when it came to knowing what the customers needs were and meeting those needs with professionalism. We purchased a Cadillac SRX and felt no pressure to be in a hurry making the decision until we were sure that it was what we wanted. I would recommend Quantrell to anyone looking for a wonderful car buying experience. Ask for Ken.
excellent experience, low pressure, excellent vehicle knowledge from our sales guy, Ken, and all the staff was very professional and made the process streamlined. Process was very streamlined and to the point, not a lot of back and forth negotiating.
They are all great people and very friendly ken Dawkins was our salesman great guy very helpful explaining everything to us best place ever to buy a new car would recommend
Ken Dawkins was our sales consultant. Very professional not high pressure and knowledgable. He explained everything we asked about. Helped with onstar and paring phones. Helped us learn about all new functions.
We drove 400 miles to purchase our 2014 CTS. The sales person went out of his way to accomidate our schedule and a record snow fall. It was the right car at the right price. Great dealership, good, honest people. Quantrell will be on my list next time I'm in the market.
Recently purchased 2015 SRX from Quantrell. The staff was extremely helpful an knowledgeable. They did not have the model that we wanted but they quickly located one at another dealer and arranged for the transfer. Everything was handled quickly and the car was delivered as promised. We are extremely pleased with both the SRX And our experience at Quantrell. I would buy from them again and highly recommend them to others. Our sales consultant was Ken Dawkins. We had many questions and he took time to explain fully the answers. He was by far the most patient and thorough sale consultant I have met. He made what often is a painful experience an extremely pleasant one.
Very happy with services performed. Professionally treated in all respects. Would recommend to everyone and will return if needed. All service was performed in an outstanding manner.
Unbelievable. Absolutely perfect, understanding and willing to take the extra steps in my purchase of my new xts. Very helpful and an excellent all around experience
Everyone I dealt with were very friendly, efficient and eager to help. My entire experience was very quick and enjoyable. Ken Dawkins was wonderful and I would recommend him as a sales consultant to anyone.
We have purchased our 2nd Escalade from Quantrell Cadillac. Ken, our salesman, is wonderful!! We have enjoyed both buying experiences and will be a return customer!!
My car was treated with excellent care. The interior was clean when I received it. The staff was also very kind when they greeted me.
Your dealership has the very best salesman, Jim Sparks and an awesome service department. I have purchased a lot of vehicles over the years and by far the last 3 I have purchased from Quantrell, I have the best experience in purchasing and service, Keep up the awesome job!
I dropped my SRX off to get an oil change early yesterday morning and needed to get batteries replaced in my key remotes and have my rain sensor checked as my intermittent setting on my wipers aren't working. Earl Thompson checked my vehicle battery to make sure that wasn't the issue I was having with my remote batteries. Everyone was extremely kind and helpful which I truly appreciate.
I have dealt with Quantrell dealership for several yrs now and have not had a bad incident. The are nice, prompt and frankly AWESOME!!! I let everyone know that this is the dealership and service area that you will want to use. Once again I will certainly be back for service and if purchasing a new vehicle, this is my place to shop.
In June while I was getting my 2008 CTS serviced, Mr. Dawkins offered to order a 2014 car for me if I knew what I wanted. Since I did, he prepared the paperwork. The new 2014s arrived in October while I was vacationing out of the country. The car was held for me until I returned. When I went to purchase the car, the time it took to negotiate was longer than expected. As it turned out, I leased the new car rather than purchasing. Since I have never leased before, this will be a new experience. Insurance to cover that not covered under my regular auto insurance was offered which gave my husband added confidence in leasing. Mr. Dawkins was patient and understanding. He spend at least an hour explaining all the new features and how to work all the electronics. He is very personable and professional. I'm sure when I want another vehicle I will be calling him. Quantrell has been servicing my old CTS even though I did not buy from them. Their service is the best in the industry.
I went to Quantrell to buy my wife another Cadillac. Her first one was now 8 years old and she has been wanting the SRX Crossover. When I arrived I was greeted by Larry Dowdy. He was a delight to work with, he was not pushy which is what I like in a true salesman. While working with Larry on a car for my wife it occurred to me that I liked the SRX and asked Larry to look at my Nissan SUV I was driving and let me know what they could offer me as a trade in. They were very fair with the price they offered me on the trade in. I ended up buying two new SRX's that day from Larry. I'd recommend Quantrell and Larry Dowdy to my family and friends.
Ken Dawkins was our salesperson. He was very professional and not high pressure which are attributes we liked. He took time to explain different aspects of the car. Answered all our questions and took time to show us how certain things worked that we were not familiar with. Helped us set up Bluetooth and On Star and didn't try to rush us through it. Would use Ken again when we are in the market for another car.
We bought a new Cadillac SRX at this dealership, just yesterday, and it was probably the best car-buying experience we've ever had. And trust me, we have purchased many, MANY cars. These folks really know their products and they appear to be honest, straight shooters. We dealt with the receptionist(s), owner, and all levels in between, and they are ALL professional and everything you could expect or wish for. We are just passing through, and don't even live in Kentucky, but I won't be surprised if we roll back thru here in a couple of years JUST to buy a car here! We highly recommend this dealership. You will not be disappointed.
This was not the 1st time we dealt with Quantrell Cadillac, and we would not go anywhere else! They are the BEST!!!! You couldn't ask for any finer, and more professional people to deal with. You are treated with such respect, and like I said, we won't go anywhere else. They go above and beyond to help, and it is the same with their service dept. We just can't say enough about these people...We will continue to take our business there...
Get Directions To Our Dealership